Transcript excerpt: The Secret of the Golden Flower (Wang Chongyang)
    The lyrics to the song Keys prod. by CVLTMNXD were inspired by "The Secret of the Golden Flower.  There are five sections that I wanted to break down as a spoken word project.  Keys or Chi was the first one.  I read this book and wrote this track over a year ago. It is amazing coming back to this work and being reminded that I have this as resource. I tend to jump around with energy work and meditations. Reading this over again, I can see it as something you can spend many lifetimes practicing.  As someone with a knack for delivering messages, I enjoy breaking down some of the translations into lyrics.  It gives it a different meaning and it can personalize something that is an abstract teaching. I wrote this article in short form mostly, so it is easy to dissolve.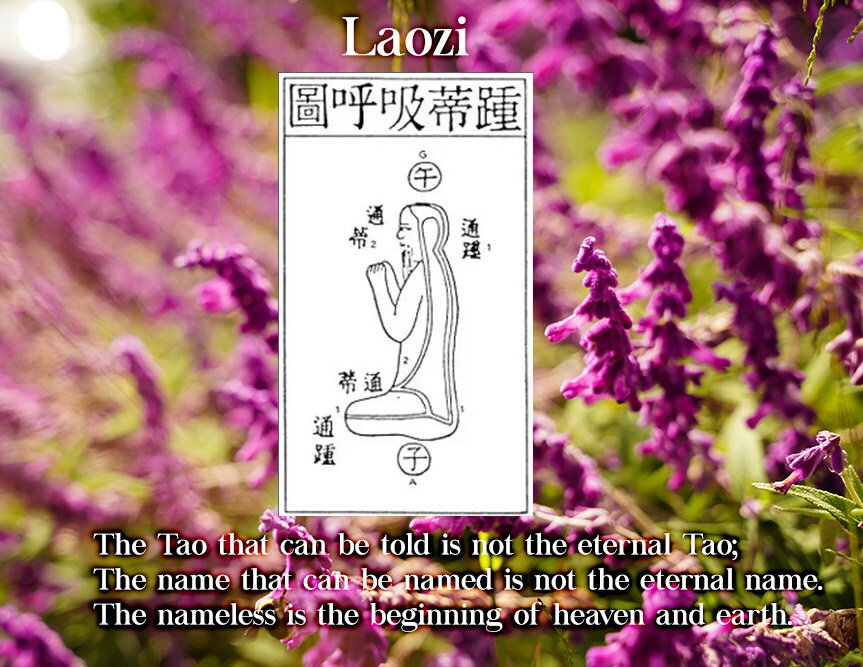 Spirit it has no name, that makes it nameless. 
Keys (Chi) An internal wheel  
Aligned with the spine 
Using proper breath work 
The Wheel moves forward
Improper breathing  
Negative thought patterns  
Causes The wheel to stop turning 
or Turn Backwards  
Contemplation is 
Watching your thoughts 
And Affirming proper thoughts
Rising Chi 
Results in a feeling of lightness  
A sensation like a slight levitation  
Start taking your keys with you in your everyday life 
The awareness that you have built in your energy body 
The awareness you restore from continuity (watching thoughts/focus breathing)  The awareness that you keep on reserve through the culmination of your work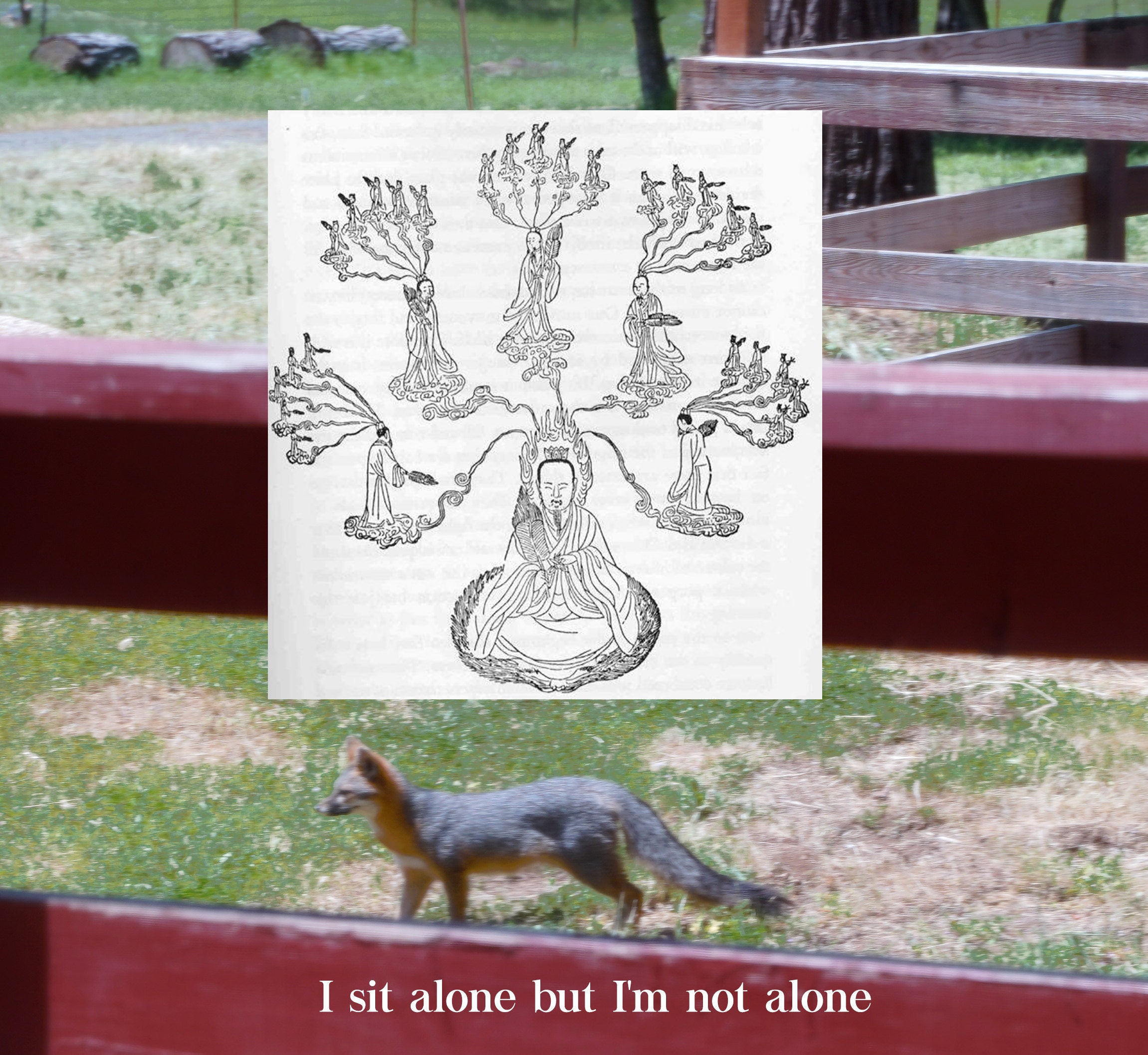 Moving your Keys and turning your wheel brings you closer to your soul guides
We feel disconnected from our guardians until we develop an inner life
Like Bill Withers said,  "We all need someone to lean on"
Our guides can be found in walking life and in spiritual work
Our guides give us an opportunity to lean on them for strength
We were not alone when we arrived here 
We were not alone  when we were born here again
We were not alone 
We have help from those that chose to walk this path before us 
We have help from guides that remain with us throughout our lives 
We can lean on them for support when we feel we are all alone 
We are not alone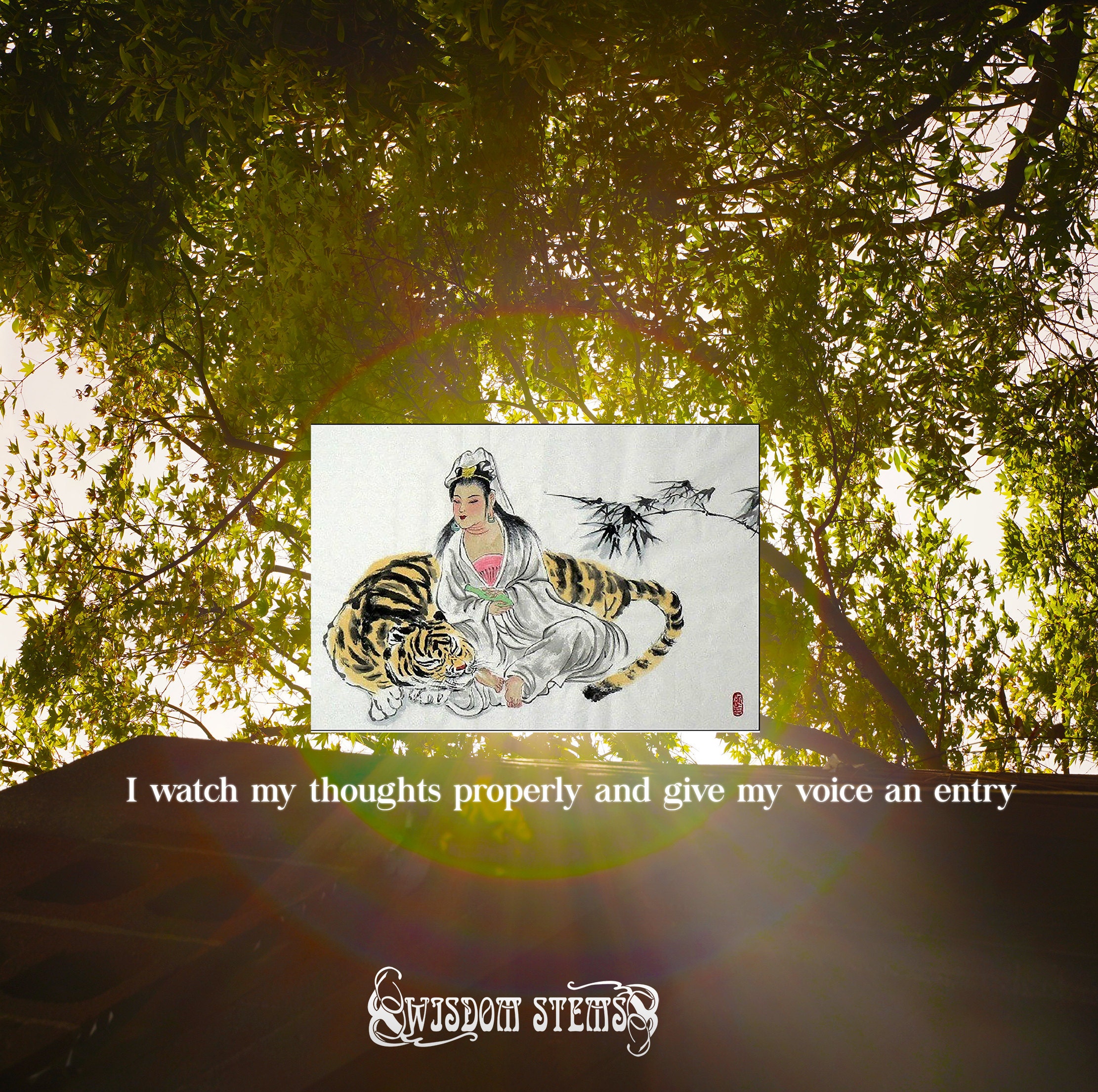 Sometimes when we feel we are alone or abandoned here. The feeling of this is acute when we have disconnected ourselves from presense. It is easy to forget
because there are so many thoughts traveling around the mind field.  When we ask for help from our angels or the spirits of our ancestral lineage, we may receive assistance.  When we center our awareness in coherence with our prayers, we activate a knowing that we are not alone.  There are things that happen that we didn't ask to happen. There are things that happen that we pray will never happen again.  Somehow we are unable to control them all at once. We do not have complete control over events from taking place.  Still they arise. We must rise our keys to the occasion and "Make the best out of a bad situation." Sometimes things happen and we are able to call on our guides to assist us.  Sometimes we may not be operating under the promises of our personal virtues.   It is times like these that are ever more important to our guardians. Many of us feel alone because we never had a proper guardian.   We still have the capability to find our Keys in the air we breathe intentionally.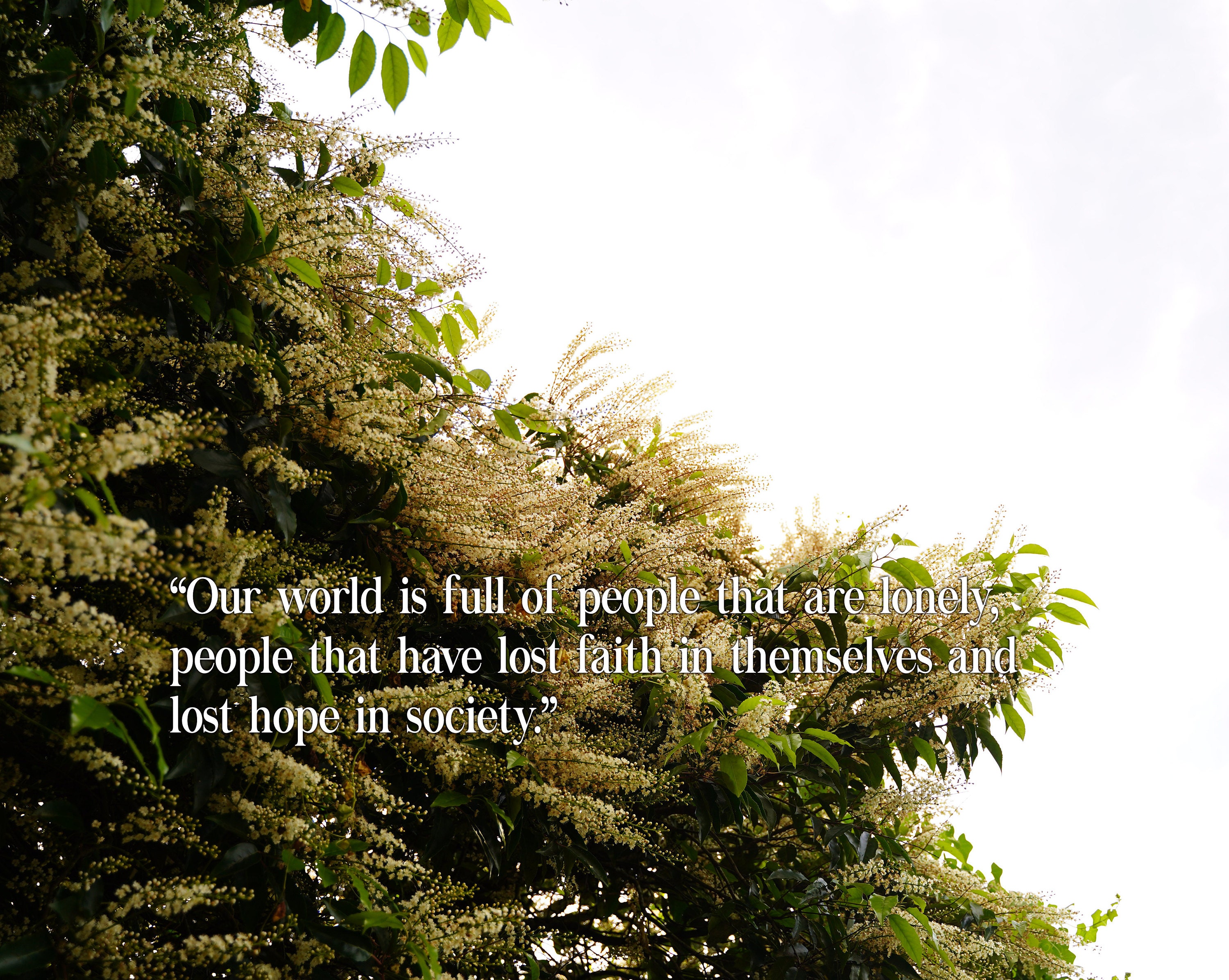 Sometimes we react with fear and rage that is stimulated from outside our temple. We do not make an effort to breathe or feel rushed with urgency to act. We begin missing our awareness and are unable to tap in and listen to our guides. If we are truly without a friend in the world that we feel safe with, the pressure steers our wheel to go rogue; deepening our feeling of loneliness.  Loneliness can be an be an effect of the way we interface our stress with the world. Loneliness could also be a road sign for you to get connected with presence. Presence is a strength that we cannot see but we can feel. It is something that makes us stronger than we can be when we are "alone". It is something that exists in your walking life like an animal or plant that calls you back to a connection with eternity. Holding your presence is an act of being grounded and allows you to tune energy up towards your heart. With presence, we have the ability to lighten up and keep this flow unrestricted. It is a practice that will bring up what ever energies are dormant like the pain we have been avoiding. This is a much better option than allowing these energies to play out unconsciously. Since it is uncomfortable, we have a tendency to resist all those feelings and tune out from our practice. It can be painful and scary. When we are in presence, we feel it move. Our Keys are watching our thoughts. The rumination that we believe is stuck with us. Thoughts are just passengers. Once we have found presence, it comes with us in any space we enter. We share this presence and natural harmony with others by simply being.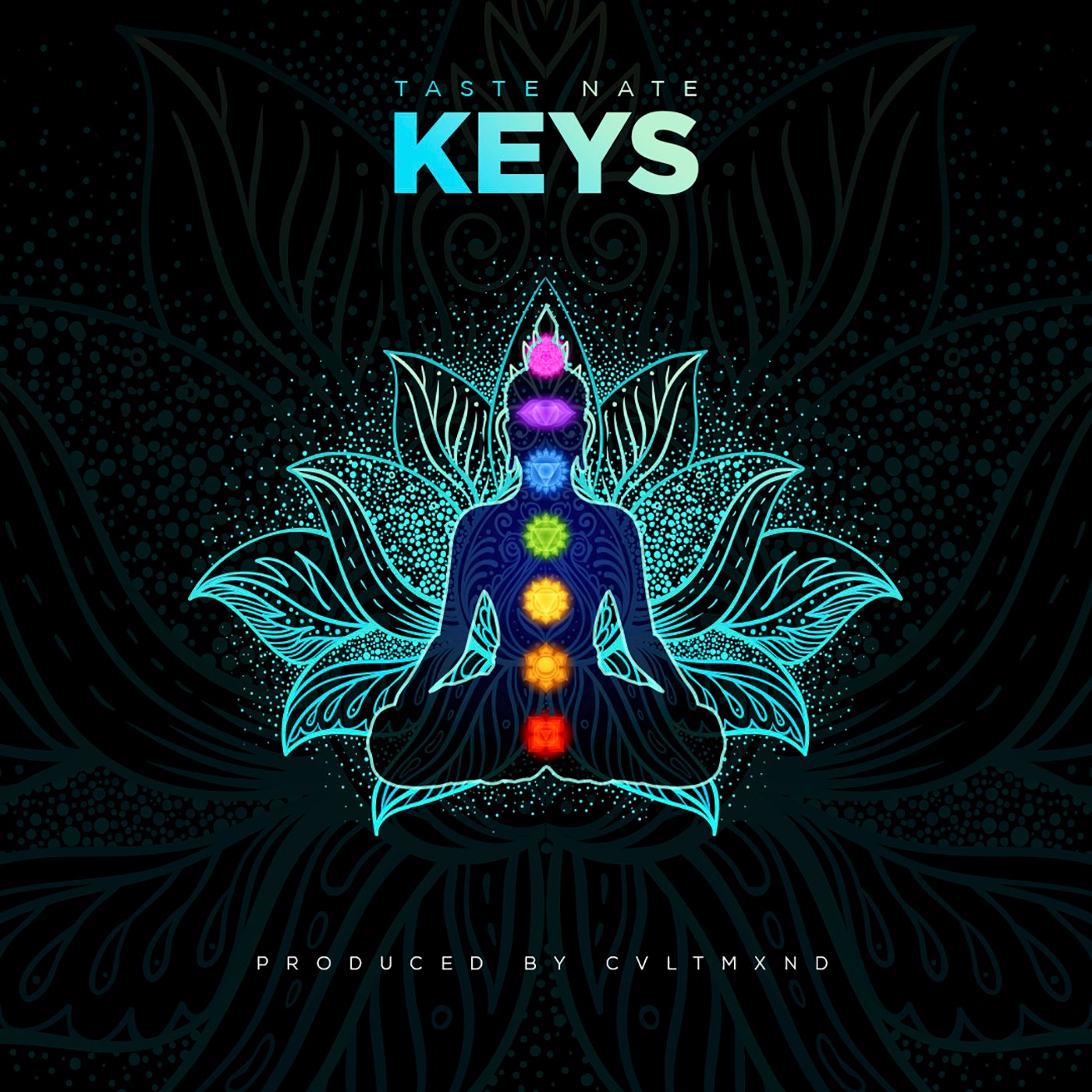 Our first official single of 2020, Keys prod. by CVLTMXND